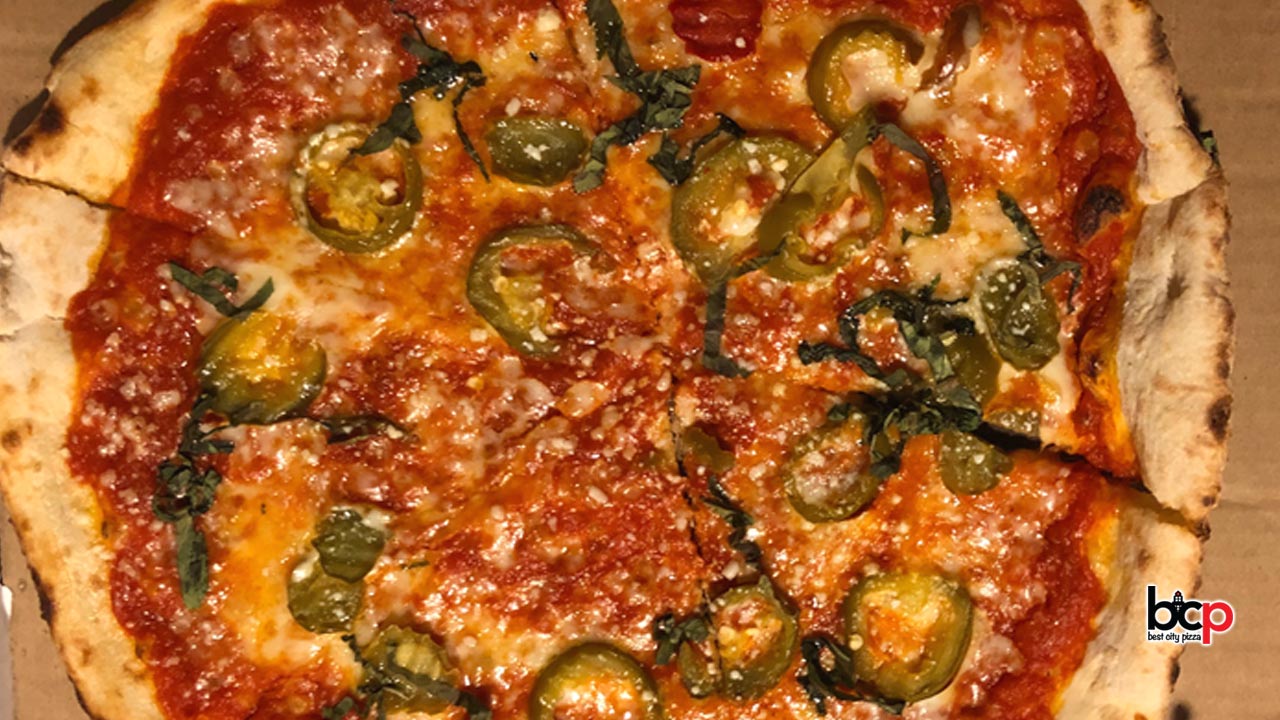 I must admit I never went to the Tazza Osteria & Bar but when I saw that it had transformed into Strada Craft Pizza and Bar I was intrigued. Last weekend I checked it out for a takeout order and it straight up rocked my world. Upon entry the place seemed very warm and inviting. Sally, who was behind the bar recommended a dinner deal for two which included a pizza, a salad, and chicken parm over zitti. Seemed like a good deal for the price so I went with that. She was able to make the pizza in the deal a margherita which was great. As I live close by I walked the food home and was sniffing the aroma of the chicken parm as I walked so I couldn't wait to dig into it.
The food was delicious! The margherita pie was what you would expect with a light, airy, chewy crust, tomato sauce and fresh mozzarella. (Iadd hot cherry peppers)  I particularly liked the sauce. Everything about the pie was tasty and fresh! My wife was a fan too judging by the thumbs up she gave me as she was chewing with joy. Although I loved the pizza I do have to mention the chicken parm. This one was the best I've ever had and I didn't expect that.
Strada has quickly become one of my favorite neighborhood spots. They do have variety of craft pizza to choose from so I'm looking forward to trying some of those over my next few visits. Count on it.
Tip: Best deal is during happy hour
Oven: Wood-fired
Wait: n/a
Atmosphere:  Casual
Pricing: $$$